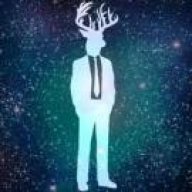 Pro Seller
5,000+ posts
10+ year member
May 19, 2008
23,803
1,102
I have an Escort Passport 360c max, got it in 2018. The windshield mount cartoonishly broke on me, where springs shot out of it. I want to hard mount the radar somewhere.
Here's what the radar detector looks like, it's fairly large compared to the 8500x I replaced it with:
So what would you recommend as far as mounting options? I have a smaller 4 door car, so I want to mount it up high for best detection of signals. I'm not sure how I want to do it, that's why I'm asking. I'd prefer to buy a hard mount, but I'm not sure if I dig the visor mounts, and my rear view mirror is pretty low, so putting the radar underneath it puts it fairly far down my windsheild, which isn't the best for making the best out of the radar.
Let me know what you think or have done, it would be greatly appreciated.
Last edited: