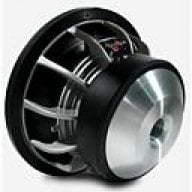 ****in' canadian
10+ year member
I'm fawking tired of my mb quart amp mounting problems. Seriously, that amp is the least user friendly when it comes to mounting and wiring. You need to unmount the amp to acces the wiring terminal
The mounting holes are inside the heatsink and each time i'm trying to put a screw in it, it get stuck somehow and become unsuable.
I already put a like 20$ worth of Velcro behind the amp since the backseat back is made of carpet... but it ain't strong enough, falling everytime i accelarate quick.
I bough Super glue with a Donkey on it yesturday and it doesn't seems much more solid. What kind of glue would fit my application the best? I was thinking about Epoxy but i'm not quite sure. I don't care if i rush to remove it in few years... i just want the amp to stick there and STAY there for a while.
That's the only bad side on that amp, beside that i love it alot, even if it got a pretty big footprint
cliffs: need to glue metal to carpet... "industrial strenght" glue ain't strong enough