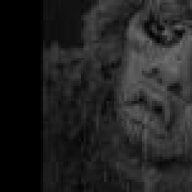 CarAudio.com Veteran
5,000+ posts
10+ year member
Your ego is really huge! I'll keep a fair distance from you. I'm not interested in a competitive system just one that sound good. I had an all Alpine system installed equipment and all form a top level install place in St louis but the owner died and it was a sole proprietorship so the shop died with the owner. Hi Fi Fo Fum St Louis it was called.
I just didn't expect the level of rejection just because I bought my own equipment, it's insane! I'd pay a premium price for an install only but shops like JML won't even talk to me, so screw 'em! They get NONE of my money!

Lot of huge egos in car audio! :-( I could outbuild you all of I had unlimited funds and wanted to. Like race cars, speed cost money, how fast can you afford to go?

John Kuthe...
Why not try walking into your favorite restaurant with a raw steak some potatoes, a few ears of corn, some lard, flour and buttermilk and tell them you want them to cook your steak, serve it up with a baked potato and whip you up some buttermilk biscuits on the side? You can tell them if they served the cut of steak you liked or used only Idaho potatoes and served corn instead of greens you'd buy theirs but they don't so you demand they prepare yours that you bought elsewhere.
Again, there's many legitimate reasons that shop might not want to install equipment they don't sell (for which they're not authorized sellers/installers) not least of which being liability and certainly including profit motive, why else would they bother waking up in the morning and going to work to deal with arseholes like you all day if not for the paycheck?
Better yet, here in the land of the FREE you're completely free to open up your own shop, fill it with tools and inventory, hire and retain competent help, and install whatever you like whether you sell it or not. You could even go as far as to serve coffee there and have a small internet cafe where customers can order their stuff online that they're going to demand that you install (and warranty). I'm sure that business would just take off and you'd put those other guys out of work in a jiffy.