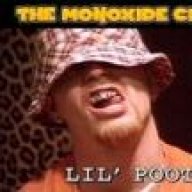 you sturrin at me brah?
5,000+ posts
10+ year member
i took my car there to have a compustar 900fm alarm installed about 6 weeks ago. it cost me 600 dollars, which was a good 100 dollars more than other compustar shops charge for the same alarm, but i didnt want to drive an hour, drop the car off, then drive back the next day to get it. also i kind of figured you get what you pay for, and assumed they would do a good job of installing it.

i guess they did an alright job of installing it, other than charging me 600 for an alarm that doesnt pop my hatch, unlock my doors, or roll the windows down. basically it just can start my car. i can live with that however, i spent the coin on the compustar because i wanted the range.

my problem began when i picked the car up. i back it out of the garage, and notice my dash lights arent on. i stop, get out, tell the installer about it and he tells me he didnt mess with any of the wiring up inside the dash. (which is bs, i looked for myself)

im guessing he pulled a wire down from there a little too hard and knocked something loose because sometimes they work and sometimes they dont. in the last couple days, ive been having trouble with my headlights and turn signals too. i had NO problems with my lights before he touched it.

the dude could have at least looked at my car. i bring it back the next week, say hey man my dash lights still dont work. the dude tells me "its an old car (87) and things are bound to go wrong with it, its probably just coincidence."

the son of a ***** wouldnt even look at it again. i took it back one more time before deciding **** this place, ill just take all my car audio business elsewhere and fix it myself.

i would highly recommend steering clear of thumpin car audio. hunt car audio and american accessories are much better shops in hagerstown.