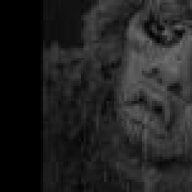 CarAudio.com Veteran
5,000+ posts
10+ year member
I sure wish I seen even a cent of the stimulus package lol
You must be one of those suckers that actually works, saves, and invests.
Just buy the 13 ply Baltic Birch. The peace of mind is worth the extra money. IMHO!
Psychosomatic benefits could be said to be priceless.
Now I defy you to show some data which would support the idea that 3/4" meme plywood would outperform 3/4" sanded pine (with or without """cabinet grade""" veneer), 3/4" MDF, 3/4" OSB, or even 3/4" particle board by any significant metric for OP's application. You'll be harder pressed to even imply any benefit whatsoever which could not be more cheaply achieved through other methods used with one of the less expensive alternative lumber types in ANY application.