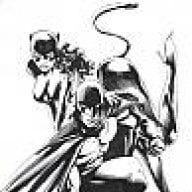 CarAudio.com Elite
10+ year member
Intro:
Today I will be testing 14 different brands of 1/0 power wire. The brands I will be testing are brands that I have found in builds on this forum and have been recommendation to test by other members on the SSA forum. Lately on the forums I have been noticing people asking a variety of question in regards to 1/0 wiring as in to flex and a comparison of different brands of wires and how thick each wire is in comparison to other brands. So I thought it was time for side by side wire comparison of different brands of wire that I have commonly found in use or have been suggested to me by others.
A little background about myself I have done about five different builds on my old 95 grand-am, each new build included a new level of difficulty on the install and build. From a simple sealed box, all the way up to a 6th order tapered horn box, along with fibreglasses door panels to accommodate two pairs of components, also I have done a fair amount of sound deadening. I have worked in the Mould trade at varies shops for the past 4 years now. At a Mould shop we build Mould to be used in plastic injection of primarily, but not limited to, car parts. We have also built a number of tools for rubber maid, air plane companies, small toys, along with plastic forks and spoons also.
In the excel chart included, near the end, those costs were a bit higher than usual as I didn't purchase the wire in bulk but I purchased it from a 3ft stand. Now with that being said as you purchase more wire the cost per foot will decrease.
In all the pictures of the wires flexing I used a beat up Kent State pen to use as a reference so that each wire will be compared to the pen and the pen is mainly there to show as a reference. Worthy of mention, if you pay close attention to how the wire lays, after the knot, you can easily see which wires are a bit tougher to use. For example of this notice the Street Wires and the Q-Power wire, notice how the Street Wires lays are after the knot, they nearly fall parallel with each other, while as the Q-Power flexes out nearly as long as the pen.
I will be using a dial vernier(caliper) to do take all my measurements from the under listed wiring, to compare OD of the over wire, and the OD of the conductor , along with how thick each jacket is. I have also included percentages as those are a bit easier to understand.
from left to right! (or in the first pic right to left)
EFX Scosche
Monster
Sound Quest
Xscorpion
Rockford Fosgate
Tsunami
KNU KCA
KNU Kolossus
Stinger HPM
Raptor
Cadence
Q-Power
Street Wires
Welding Supplies (provided by Sir-Lancelot not tested yet)
here is how I got my dimensions, I was using Raptor Wiring in this picture.
as you can see I used a vernier to get the Outside Diameter (OD) and the CON OD (Conductor Outside Diameter), I then subtracted those to find the Jacket thickness, then I found how much of the OD was the Jacket and how much of the wire was the conductor.
Subjective Review:
Please note
Monster
cable and how they have a piece of plastic running though center! With this center piece of plastic in the wire it makes it more difficult to bend and the center piece was added to the jacket as it isn't conductor and it wasn't helping the conductor .
These wires will all get a under average, average or above average rating based on three different factors, such as conductor percentage(the average being 63% of the wires I tested) bend-ability and cost(average cost being $3.6 per foot of the wires I tested). So for example if a wire is bendable, cost is good, and the conductor percentage is over 63% the wire will get an above average rating, and if the wire is bendable, but the cost is higher, and the conductor percentage is under 63% the wire will get a under average rating.
Knowing the jacket thickness would help show us why some wires are harder to bend then others, but the bend-ability will also depend on how stiff the jacket is.
When doing the bend tests in the below pictures I tried to be fair and apply the same amount of force to each wire when I was bending and knotting them.
ALSO very important
in this part of the review, it is very subjective and should be treated as such and taken as such.
This post has been promoted to an article