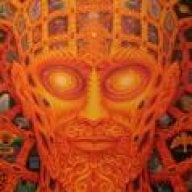 Acoustics Engineer
Premium Member
5,000+ posts
10+ year member
I am sharing my recent experience with my Viper 5706V in my 2014 Honda Accord Sport (not PTS). I haven't seen much documentation on my issues.
The initial installation was in 2014. The installation has been reliable, all points were soldered.
When my car was stolen (and then returned damaged) in spring 2016 and i did a firmware update of the immobilizer bypass which also required a revision to bypass wiring points (the firmware update revised how wires were used).
In the last month the remote start stopped cranking the engine. Pit stop mode still works (pressing remote start key while engine was running and then removing the key). There are no errors when remote starting - the car turns on and behaves as normal, just no attempt to turn the engine over.
My local dealer suggested changing the tach mode from virtual tach to tach, and said they experience that with 2013-2014 models. I tried that and to no avail.
I then found a random thread in which the OP diagnosed the lack of crank signal to a transistor on the board.
https://www.tacomaworld.com/threads/viper-5706v-remote-start-repair-no-votage-on-remote-start-wires.406143/
It appears the circuitry uses an NPN transistor to pull the relay coil to ground - this is a pretty standard way to isolate the relay coil from the rest of the circuit (something I do frequently in my circuits). This transistor can fail due to frequent use and relay coil current. Once it warms up enough (-15 deg F now) I will pull the brain and swap the transistor to verify.
For now, I have to start the car manually, then i can use pit stop mode to remove the keys and alarm the car and let it warm up.