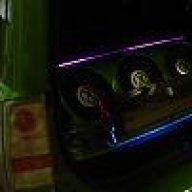 12VoltInstallerTools.com
10+ year member
I know of an installer in Spokane, WA named Steve Waters. He is the most complete Installer/Fabricator/Customer Service Rep/Technical Support/ Shop Manager/Store Manager I've ever had the pleasure of working with!
If there is anyone in the Washingon, Oregon, Idaho, or Montana area looking for "THAT GUY", he's it! He went to Mobile Dynamics in Phoenix, Installed professionally in Montana for 5 years, worked for Car Toys for 4 years, then opened up a small shop with another guy and worked there for 3 years.
He also owns
http://www.12voltinstallertools.com
Its the most complete online source for 12 volt install tools out there! This Guy really knows his shit!
If you need to contact him Im sure you can reach him through his web site!
http://www.12voltinstallertools.com
Oh yeah, btw.... "THAT GUY" is me... just thought I'd let the cat out of the bag!
Cool resume' huh?