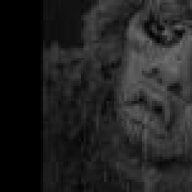 CarAudio.com Veteran
5,000+ posts
10+ year member
I really didn't want it to come to this, but I think it's time to put this out as a warning about Soundigital and Droppin Hz store.

Bought a Soundigital 12K back in July from Droppin Hz. Cody seemed like a knowledgeable dude on the phone and cut me a great deal on the factory refurbished amp. He assured me that Soundigital had some of the best customer service in the business. That's about where the good times ended.

Installed the amp and from burp 1 it would cut out when pushed. Made good numbers, but always would just shut down. I contacted Soundigital USA to try to get some troubleshooting help (Cody at Droppin Hz replied never or extremely late any time I tried to contact him). While trying to figure out what "code" the protect circuit was popping I discovered that the amp was just powering down and not actually going into protect. (Supposedly the original issue was a bad connection internally with the remote turnon terminal)

It was September before I got RMA paperwork and instructions then mid December before the amp was returned to me from warranty service. This past weekend I finally got a chance to try to test it out and it powered up straight into protect. I contacted Soundigital USA about this Monday and still no reply. I'm not even going to bother trying Droppin Hz as he was completely useless helping me out after he had my money.

Anyway, do business with either of these companies at your own risk. To recap. I received a non functioning amp and it took 4 months from me first bringing up the issue to me having the amp back in my hands and it still does not work.

If anybody knows of a competent shop that will work on those amps please let me know as I would like to get it up and running, test it, then either use it in a build or sell it.