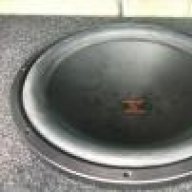 CarAudio.com Elite
10+ year member
I've always installed my own equipment but have been out car audio for a few years now.

My car is a 2009 Infiniti Fx35 and I don't want to risk spoiling anything with the warranty by screwing up the tapping into the factory wires to power on the amp through factory integration.

I need a 12" Sub/Amp installed. I have nearly everything (if not everything provided) and just need a reputable shop to put everything in neat, clean, and nicely that wont cost me an arm and a leg.

Thanks.