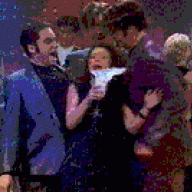 CA.com Nostalgist.
5,000+ posts
10+ year member
Alrighty guys, since we no longer have access to the other ground loop fix thread, thanks to
someone
(you know who you are), I'm making a new thread about it.
Ground loops
and
engine whine
cause common problems such as a high-pitched whine that varies with engine RPM's, various thumps while changing tracks, turn on/off thumps, etc.
There are various protective measures to take in order to decrease the likelihood of experiencing engine whine and ground loops.
Shielded RCA's
A good pair of shielded RCA's may be the easiest way to avoid engine noise. Don't use patch cables or other el-cheap-o RCA's that are unshielded. I'm not saying you need to invest a small fortune in RCA cables, just make sure they are shielded.

Proper head unit ground
This is perhaps the most common source of engine noise. Many times factory head unit grounds are poor. Relocating the ground wire or adding to the existing one will help reduce or eliminate ground loops.

Proper amplifier ground
If none of the above have worked, check the ground for the amplifier. Make sure it is grounded to the frame, battery, or other substantial metal surface. Make sure the metal is good 'ol fashioned detroit iron. Many cars use metallic alloys or composites that aren't very conductive. Avoid those at all costs.

Wire routing
Some claim this next fix is BS, and others swear by their grave that it works. But run your RCA's and power wires at least 18" apart. I route my RCA's on one side of the car, and power on the other. Couldn't hurt.

Grounding the RCA's on the head unit
Many have had problems with Pioneer head units because of a poor internal RCA ground. To remedy this, simply wrap wire around the RCA's and screw the wire down to the head unit's chassis like so:
 





Thanks to Ultimate157 for the image.




To view his thread on this subject, click

here.



Please note:
While ground loop isolators are tempting to use as a quick fix, I generally don't advise people to use them because they simply cover up the problem instead of solving it. Only use ground loop isolators as a final resort is none of the above fixes work
.
Enjoy //content.invisioncic.com/y282845/emoticons/biggrin.gif.d71a5d36fcbab170f2364c9f2e3946cb.gif