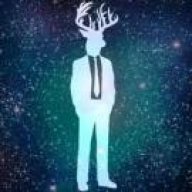 Pro Seller
5,000+ posts
10+ year member
Thread Starter

Thread Starter
@SlugButter

, when a line gets crossed and innocent family members are disrespected and

people are told to go kill themselves

then I'm going to respond, everytime. "Don't poke the Bear" and then get pissed if he wakes up and bites your asss. I gave him the chance to apologize for

disrespecting my daughters

and he wouldn't. So, I did what I had to do.
Well, I didn't do either of those things, so that's why I haven't apologized for it. Show me where I did either one of those things.