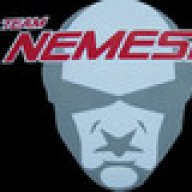 CarAudio.com Veteran
10+ year member
place is terrible //content.invisioncic.com/y282845/emoticons/fyi.gif.9f1f679348da7204ce960cfc74bca8e0.gif

worst and least organized cs i've ever seen.

I've ordered 4 type r's a little under a month ago... They sent 2 right away but never informed me in any way that my other 2 were on back order...well until i called them 3 times or so and sent 2 emails. The first email i got back, 2 days later, said my subs were delivered according to the tracking number..

I obviously disagreed with that and told them that there is no way they could have fit all 4 woofers in a 48lb package.then they proceed to tell me that i was notified and agreed to wait for the back order products... which they made up. I was only given the option to get store credit+free shipping. If i did that i would probably have to wait another month.

All the time they keep telling me they'll have them in soon. They were supposed to have them this monday, and i should have them tomorrow, but i can't get a tracking number.

So tomorrow i'm calling up visa and telling them i got scammed. See if i can get my money back.

everyone else post up your terrible experiences with the place...hopefully we can keep everyone on here from purchasing from them.