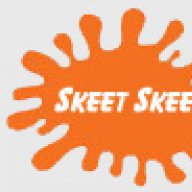 CarAudio.com Veteran
10+ year member
Stereo West is the only car audio place that I've been to, but it has the best customer service of any store that I have ever been to. They really want to make you at home. During my current install, they've helped me a lot with suggestions and parts. Also, after every time I buy something or tell them something new about my install, they send me a letter saying "good luck" or "hope it works out well." Now that's customer service.

On to their products. They seem to promote mostly Kicker, but they have JL and Alpine stuff, too. They have a wide selection of HU's, and also a ton of sub boxes. Anything you could think of to do with wiring, they have, or would order for you. They have a pretty good selection of rims and tires, also.

Overall, I give Stereo West a 10/10 with an A+ in customer service.