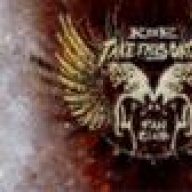 phoenixphorum-com
10+ year member
I can't say anything bad about either store, as I hang out with the guys at one and the others installer was my mentor if you will.
Sound Check
99 Farabee
765-447-5802
Memphis ~75% of sales
American Bass
TREO, what's left
Sundown Audio
Pioneer HUs
Clarion HUs
Remote starts
Will do custom installs, but caters to the main stream income client.
Great guys, will go out of their way to help.
AutoGraphics
3319 South Street
765-446-8060
What don't they sell??
Clarion
JVC
JL
Focal
Hertz? waiting
Boston Acoustics
They have more that they're adding, just waiting on the word as with Hertz.
Custom installs, they do a lot and Greg is an awesome installer. Very detail oriented guys. They do the majority of the custom installs here in Lafayette, IN. They do all sorts of vehicle mods too, not just audio.
Here's just one install they did I happen to have pics of.
Just under the passenger side door is Greg, the MAIN installer
The Truck