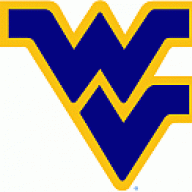 Ask Me about SI Mag V4!
5,000+ posts
10+ year member
Ok I promised a tuturial on how to package a heavy item so here it is. I recently had a pair of Shocker Sig Motors ( 80lbs Each) shipped to me. I explained to the shipper my technique and once again it worked flawlessly.
Motors before shipment
First thing you need to do is locate a box that is around 2-3 inches larger than the item you are packaging all the way around.
Then you stuff the bottom of that box with a layer of foam pool floats
(yes the kind like this)
after stuffing the bottom full of noodles sit the item you are shipping in the box and fill the sides with pieces of foam.
After that you need to put a layer of foam on top inside that box. You want this box to fit extremely tight so the foam compresses and keeps the item from moving.
Next you need to find a box that is around 4-5 inches larger than the other box all the way around. You must line the bottom of this with foam also. Then set that box inside like you sat your original item in the 1st box.
again line the top of this box with more foam and once again u want it to be a very tight fit.
if you have odd shapes you need to fill in these, like if your shipping a sub and the basket is much larger diameter than the motor you can fill the large voids with LARGE bubble wrap. The smaller bubbles dont do much in the way of protecting heavy items.
Another useful matieral for shipping items with a lot of 90 degree angles is insulating foam you can find at lowes. This comes by the sheet and is around 8 dollars for a 2x8' peice of foam
i usually go by the rule 1" of foam for every 15 lbs but this is by no means perfect. remember your package should withstand a 4' drop.
here is the kinetik 2400 getting the foam treatment
2" on each side on the inner box
then for the outer box i used about 2 inchs of packing peanuts all the way around with cardboard spacers in there to keep the box from moving around