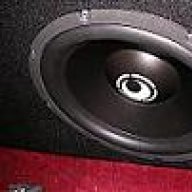 [Space for Rent]
10+ year member
I know it's always better to overpower a sub than underpowering it, and it's not overpowering that usually blows a sub, etc., but how much is too much.

For instance, could you send 200 watts to a sub with an RMS of 140?

I'm looking at a CompVR that handles 200 watts in the smallest recommended sealed box size, but only 140 watts at the maximum. Would I hurt anything by continuing to power it like this?