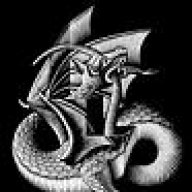 CarAudio.com Elite
10+ year member
This is an ode to the death of "last good car audio shop in New Mexico".

Let me tell you a little story, so it all makes sense.

Nearly 20 years ago I began modifying, upgrading, and tweaking my car audio system. Back then, in the mid 80's not much after-market stuff was available, and what little there was remained far out of my reach due to me being very poor. I worked 40+ hours/week sometimes 2 jobs all through school to help supplement my family's below poverty-level income. But, I was able to keep a little of that for my own food, gas, and some toys. Some of it went to el cheapo' decks, and booster EQ's (to start). I loaded donated home audio speakers onto the back seat and spent countless hours stuffing, cutting, and tweaking to get it to sound a little better.

Then, years later and getting more serious about "real" car audio systems, with multiple amps, massive multi-channel active crossovers, good wiring, tuned enclosures, and decent speakers, I came across a shop called Driver's Den. I was in awe. The work they were doing with acrylic, fiberglass, and competition-level equipment and installs got me hooked big time. I'm sure I annoyed them a LOT, as a kid. I had no money, but spent all of my spare time talking to them and absorbing their knowledge and watching their installs. The late 80's and early 90's was the peak of car audio and competition interest and Driver's Den was the shop to beat. They were expensive, but worth it, if you had the money to burn. I couldn't afford their equipment at the time but I would dig through their "bargain bin" to see if there was anything I could pick up. One day I found a pair of Infinity 3.5" speakers that had been tossed from an install. They'd be perfect for my, then, '85 Toyota MR2's dash. I made Jim (the owner of Driver's Den) an offer and he said he'd do it as long as some day I would "actually pay full price for something there". I said "ok".

Well, time went on and I picked up a part-time job at a car audio shop to hone my skills. Did some outstanding installs and gained a lot of experience. After college I was able to get a good-paying job in computer technology and would only do installs on my own vehicles because, as every installer knows, installing for someone else may be fun, but it's a serious pain in the arse, and not worth the raw finger-tips unless there's good money flowin'. More time past, 4 vehicles later, and I have a kid/family, a busy work-schedule and a brand-new Montero Sport that I'm NOT particularly in love with.

Here's where Driver's Den fails me. From my previous vehicle I have an $800 Alpine CDA-7878 deck collecting dust in the garage. A couple years ago, I decide I want to put it in my new Montero Sport as a temporary install, until I move on to another vehicle. I don't have time to spare doing the install myself, but I have money, so I drop it off at the only car audio shop in Albuquerque that has stood the test of time and remained, as far as I knew, the only decent place around. Here's my chance to make good on my promise to Jim 15-years prior, and pay full-price for something there... a basic deck install. I tell them that "it's very important that I can return this bad boy to *stock* easily/plug-n-play, so PLEASE DO NOT CUT ANY FACTORY WIRES... AND IF YOU NEED TO, PLEASE CALL ME FIRST". Well, I get the truck back and all seems well. No call and no mention of cutting wires.

But, it sounds like shit on deck power, bypassing the factory 320W amp, so over the next 2 years, I build up the system myself (of course not using any factory wiring at all) to a pretty serious ~$5000+ and nearly 4k Watts. Last week I yank everything and decide I'm going to sell the truck. But, I need to return it to stock. When I get to the factory deck install....

OH SHIIIT! They cut nearly ALL the factory wires at the block going into the factory amp!!! Not only this, but they cut them too short to strip and re-connect easily. I call them up and tell them the situation. We make an appointment for me to let them fix their f'up and before hanging up the phone, the installer says "You know you're going to be paying our hourly rate for this right?" I about dropped the phone. They were charging me to FIX THEIR OWN SCREW-UP. But it was the whole ethic of the thing. Even if I paid them to fix their f'up, it still felt better to me than not.

It's all done now, but I promised myself that I'd talk about this experience on the web because the last of the "dinosaurs" is finally extinct. I will never use, nor recommend the shop that I've idolized for 2 decades, again. I apologize to the hundreds (maybe thousands) of people I've sent to Driver's Den. They are no longer a place I can endorse and more sadly, I know of no better places still around.

Sorry, Jim, your shop has become just another money-leeching, don't give a crap about reputation or the customer, desperate, and failing, car audio shop.