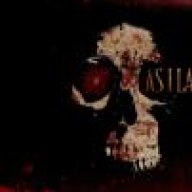 Gunz That Turn on Nunz
5,000+ posts
IDK boys it was nice and i'm still gonna do it but My new hobbies surpass car audio tenfold.

Stock/options trading literally made me enough to afford some 20% down payments to a few fixer uppers that I turned to a rental properties and forced some capital appreciation with some rehab work, got a huge adrenaline rush when the appraisal came in and got a **** ton of equity that i cashed out refinanced into a few extra more properties, covid has done wonders for real estate supply in my area. I find that I'm literally constantly keeping up with stocks and real estate deals religiously. The goal of never having to trade time for money again AKA financial Independence in my life is exciting as **** to achieve. I guess i'm addicted to obtaining assets and increasing net worth now over reaching high DB scores and sorta see car audio expenses as possible 1,000% future returns if i invested that instead. I'm still living like a total broke dude because of that assets > liabilities mindset though.

Anyone other OGs in here in the same boat with other hobbies?