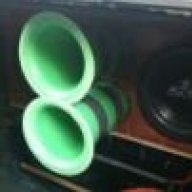 Junior Member
10+ year member
Car Show Calendar - Charleston SC - The Post and Courier - postandcourier.com
STOP THE VIOLENCE SUNDAYS will be held this Sunday, August 22, 2010 at 5500 International Blvd, North Charleston, SC 29418 from 11:30 to 8:00 p.m. Come and bring the family out for a day entertainment, networking,
Fellowshipping, and meeting your neighbors.
Featured celebrities include members of Young Money, TK and Cash (DTP), L.T.O. aka Little Throwwed OFF and Mr. Matter of Fo Sho Recordz .There will be , music, games, prizes, dancing, jump castles, water events, hot wing eating contest, motivational speakers, a car and bike show (All Classes) and more.
CAR STEREO COMPETITION
SLAM DUNK CONTEST
TUG OF WAR CONTEST
EAST COAST STUNTERS EXTREME MOTORCYCLE STUNT SHOW
For details call 843 882 - 7887 or visit
Stop the Violence South
Below is the list of show classes. ****These are subject to changes based on the number/model/make of vehicles entered****
BIKES
BEST OF SHOW BIKE
STREET 1ST 2ND 3RD
CRUISER 1ST 2ND 3RD
CAR
BEST OF SHOW CAR
SPORT COMPACT SHOW 1ST 2ND 3RD
SPORT COMPACT DAILY DRIVER 1ST 2ND 3RD
HONDA SHOW 1ST 2ND 3RD
HONDA DAILY DRIVER 1ST 2ND 3RD
SCION 1ST 2ND 3RD
DONKS 1ST 2ND 3RD
OPEN 1ST 2ND 3RD
TRUCK/SUV
BEST OF SHOW TRUCK/SUV
SUV 1ST 2ND 3RD
MID/FULL SIZE 1ST 2ND 3RD
MINI TRUCKS 1ST 2ND 3RD
OPEN 1ST 2ND 3RD
There is a minimum of 5 cars needed to make a class. If there are less than 5 in a class, Show Management reserves the right to combine classes. Show management also reserves the right to add classes if necessary. All decisions by The Head Judge and Show Management are final.