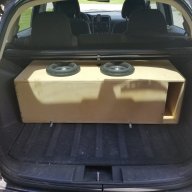 HE NEEDS SOME MILK
5,000+ posts
There will be a Iasca Show in Campbellsville Ky on Saturday November 15th at Advance Auto Hosted by Team Unrestictred. There will be IDBL & Bass Boxing formats and will be a 1X event. I believe this starts points in the 2015 Iasca season.
The entry fee is $15 to run 1 format and $25 to run both formats, with half the entry fee going into each class to payout for 1st - 3rd places. Ill have to get the times and post them on here becasue im at work and cant remeber the times . Will also post any left out info as well.
Hope to see you guys there....





Judging Starts at 11:00 A.M. Est. Show will start shortly after...





---------- Post added at 06:36 PM ---------- Previous post was at 06:35 PM ----------



@NASTY08IMPALA; here is another chance lol
Last edited by a moderator: