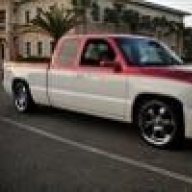 CarAudio.com Elite
10+ year member
Pretty much just doing this stuff on the side now. I can do anything from basic to fully custom. I had alot of pictures on our car club website but we have since dismembered and no longer have the site. They only pictures I have right now are of my current truck and can be seen at:
http://www.cardomain.com/ride/2677023
Send me a PM if you are needing anything done.