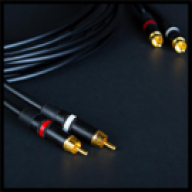 www.soundrive.audio
Pro Seller
Come check out the Mechman and XS Power show in Knoxville on July 15th! It will be at Mechman and XS Power's location on John Deere Drive.
General Information
When: July 15th 9:00am - 6:00pm

Where: 2847 John Deer Dr, Knoxville TN 37917.

Open house tours for XS power and MechMan alternators as we are right next door to each other.

The event will have a MECA judged sound off. Db drag will also likely be there but that is not confirmed yet.

This is a musical demo friendly event located right off of the I40 and I75 interstate intersection 2 miles from downtown Knoxville.

Early setup for entrants and vendors starts at 6:00pm Friday July 14th.

Overnight security will be provided so people won't have to leave their vehicle unattended in a hotel parking lot.

Gates open at 9:00am July 15th, with competition and demos starting at 10:00am.

Pricing Information
$10 to park a vehicle in the car audio show area. MECA or Db drag completion entry fees are not included, and will be paid directly to MECA/Db drag by the competitor.

Spectators wishing to enter the audio side of the show are $5, kids under 12 are free. Barbeque and soft drink tickets will be provided to all audio spectators and entrants with the price of admission.

There is also a cruise-in for show vehicles of all types just outside the audio area on John Deere Dr.

Admission is free to the cruise-in show area.

We will have a vendor booth set up with several deals going on!
$5 T Shirts
Blowout sale on all ILL Customz machined products
Great prices on select Mechman alternators
15% off orders of SDA3 rev2 subwoofers placed at the show