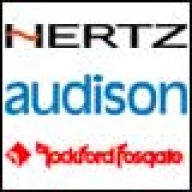 Senior VIP Member
10+ year member
Hey everyone, just wanted to share our page and work with everyone. We are located in Springfield and share the location with BG Window Tint (which some of you may know if you live in the area).
We do any and everything 12v.
We obviously use no t-taps, everything is military spliced and/or soldered and we warranty our workmanship for life.
All of our remote starts are wrapped in Tesa Tape for a clean OE appearance. We utilize Compustar and iDatalink products for remote starts.
Please check us out.
iNNovative Concepts
http://facebook.com/icmass