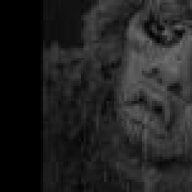 CarAudio.com Veteran
5,000+ posts
10+ year member
So, if people had the money and room, would they buy a 10K full bridge or half bridge?
On something that large I just can't see much need for half bridge. Running .7 DCR load on my Korean half bridge 9K vs the same load on SFB 8K is about 1.3dB down. Now if for whatever reason I wanted to jump up to 18V electrical system and wire impedance down to .19 ohm the Zenon built amp would pull way ahead and the SFB would protect or blow up long before either extreme. The full bridge is 1/3 of the size and weight and MSRP is just about half the cost of the Korean one's cost from the factory not including shipping from Korea.
All around and definitely long term I don't think the full bridge will be as reliable but they're priced to be disposable so who even cares?