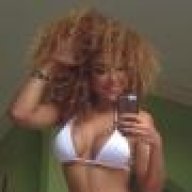 CarAudio.com Veteran
10+ year member
I'm currently working on 4 12's in a 6th order blow through in my Silverado. The box is designed to take up damn near the whole bed. Front to back, inside of the wheel well to the other. I got a camper shell thinking that I could still put stuff on top of the box if I needed to haul something. I won't be able to fit a big cabinet back there anymore, but at least it'll still be somewhat functional.
Though I've also contemplated getting a different box design that the front port would go through the back window. The box wouldn't be as long, because it would be a lot taller, and it would be easier to replace glass than a chunk of metal.
Just mentioning ideas you two might think about. But yeah, it's hard to cut that hole! I'm dreading it. Once you start, no turning back!
Nice! Really would like to se this.