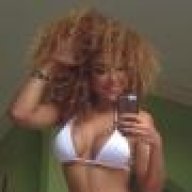 CarAudio.com Veteran
10+ year member
Thread Starter

Thread Starter
Push down on the coil and make sure there's no rubbing. Motor shifting can be a hidden issue with the tighter coil gaps, the coils can rub or even get completely jammed up, being sandwiched somewhat in the motor.

As long as that sub is moving up and down and not rubbing, then you're fine. Just make sure you push straight down on the sub.
I did, seems to be fine!